FORT COLLINS' FINEST WINDOW FILM
Hands down the best Fort Collins window film provider. SG Window Tint - formerly SunGlo Window Films - has been in business since 1991 & carries an A+ BBB Rating.
SCHEDULE A FREE QUOTE NOW & SAVE 20%!

FORT COLLINS' FINEST WINDOW FILM
SG Window tint IS Fort Collins' premier window film company! We offer a full line of the finest commercial & residential window film Fort Collins products. SunGlo has been providing Colorado with the finest American Made window films & premium service since 1991. We are proud of our A+ Colorado Better Business Bureau rating!
SG SPECIALIZES IN:
HEAT REDUCTION
UV & SUN DAMAGE PROTECTION
IMPROVED ENERGY EFFICIENCY
DIMINISHED GLARE
INCREASED BUILDING SECURITY
CONTROL YOUR VIEW
ADD STYLE TO YOUR CLEAR GLASS
SG Window Tint is proud to feature products from Madico Window Films because it is the standard for quality in the window tint industry. Plus, we are proud to be Madico's EXCLUSIVE Sunscape Dealer in Northern Colorado!
We are also a proud member of Llumar's Select Pro Vista program. The Vista product line offers unmatched heat rejection performance from high quality light shade commercial and residential window tinting products.
SG Window Tint offers FREE window film consultations. During your free consultation, a SG Tint Expert will review each problem area with you in order to understand your specific needs. They will then provide you with a product demonstration that will allow you to see the films on your glass & discuss their benefits. Finally, you will be given a detailed price quote.
SCHEDULE YOUR COMPLEMENTARY WINDOW FILM FORT COLLINS CONSULTATION NOW!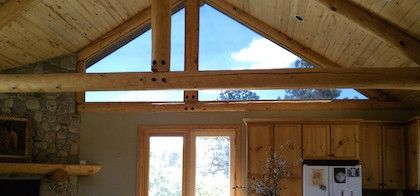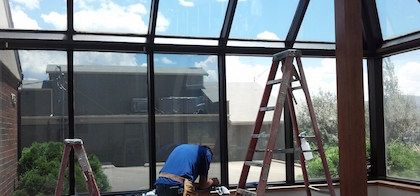 OUR SATISFIED CLIENTS SAY IT ALL
Check out the testimonials from our happy customers below

A SPECIAL THANK YOU TO ANTHONY
A special Thank You to Anthony Ibarra for the installation of your window films in my home. The product is excellent and I love how effective it is. More than that, I appreciated having Anthony in my home and his expertise was above and beyond. No product is good without an expert installer. He was conscious of every detail and everything was done with excellence. He was very pleasant and I would recommend him as the best for your job. Thank you, Anthony, for making this an enjoyable experience and know that I am 100% satisfied.
Kim S.

I'M EXTREMELY HAPPY
I'm extremely happy with the work y'all did & with the time it took. My tint settled nicely on my accord. Dude who did my car explained everything and made sure I was satisfied.
Miss Tally

QUICK AND PROFESSIONAL
SunGlo came in a fixed my attempts at DYI for window coverings. Quick and professional. Window looks wonderful and we no longer feel the need to watch the neighbors TV at supper time. Much appreciated and highly recommended.
Lee R.