Residential Window Tinting Service Denver
EXCEPTIONAL HOME WINDOW TINTING SERVICES
THE BEST CHOICE FOR RESIDENTIAL WINDOW FILM IN COLORADO
RESIDENTIAL WINDOW TINTING SERVICE
WHAT WILL RESIDENTIAL WINDOW TINTING DO FOR ME?
Keep out uncomfortable & harmful solar energy while still enjoying the natural light and views of your windows!
Keep your home cooler by rejecting ~60% of incoming solar heat.
Save up to 15% of your HVAC energy costs.
Reduce bothersome glare with privacy window film from Denver's SunGlo Window Films.
Protect your floors, wall hangings & fixtures from fading and sun damage.
Shade your family while inside your home from the skin damage that can result from UV ray exposure.
Improve the quality of your CURRENT windows at an affordable cost!
Create privacy where it is needed with privacy window film in Denver.
Not only will you enjoy energy savings, diminished glare, reduced fading, privacy and better window insulation, but your home will have greater temperature comfort with home window tinting in Denver!
SG WINDOW TINT IS DENVER, COLORADO'S BEST HOME WINDOW TINTING DENVER SERVICE
We pride ourselves on high quality home window tint products & elite customer service. Your SG Window Tint Film Denver Expert will exceed your expectations at every turn! Plus, nearly all of our home window tinting Denver products carry a Lifetime Warranty.
We serve Denver, Colorado Springs, Fort Collins, Boulder & all surrounding areas.
Take the time to have a FREE home window tinting Denver estimate done on your home! During the estimate you will learn how film can benefit specific areas of your home, see actual film samples, and discover exactly what retrofitting your windows will cost.
WE ARE EAGER TO MEET YOUR RESIDENTIAL WINDOW TINTING SERVICE NEEDS IN DENVER!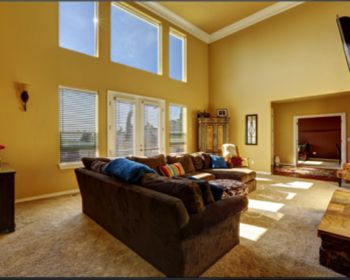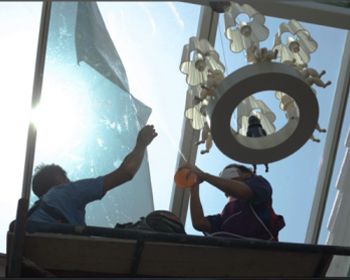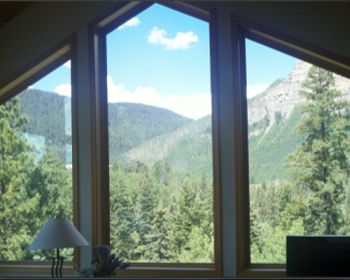 CHECK OUT THIS TIME LAPSE VIDEO OF US TINTING HIGH UP RESIDENTIAL WINDOWS
OUR SATISFIED CLIENTS SAY IT ALL
Check out the testimonials from our happy customers below

The Greatest service
All the team members of SunGlo not only give you the greatest of service but they will work with you and provide a fair price. I got full window tinting service from this professionals of Fort Collins. There I got huge discount on tinting, it was really nice experience for me.
Ruben J.

quick and professional
SunGlo came in a fixed my attempts at DYI for window coverings. Quick and professional. Window looks wonderful and we no longer feel the need to watch the neighbors TV at supper time. Much appreciated and highly recommended.
Lee R.

THESE GUYS ARE AMAZING
These guys are amazing! Christian and Reed were extremely knowledgeable and did an excellent job on my vehicle. I was also surprised at how efficient they were, they finished my car quickly with high end quality as well. I would highly recommend these guys!
H. Meek