After Care For Automotive Tint & Clear Bra
AFTER CARE INSTRUCTIONS FOR AUTOMOTIVE WINDOW TINT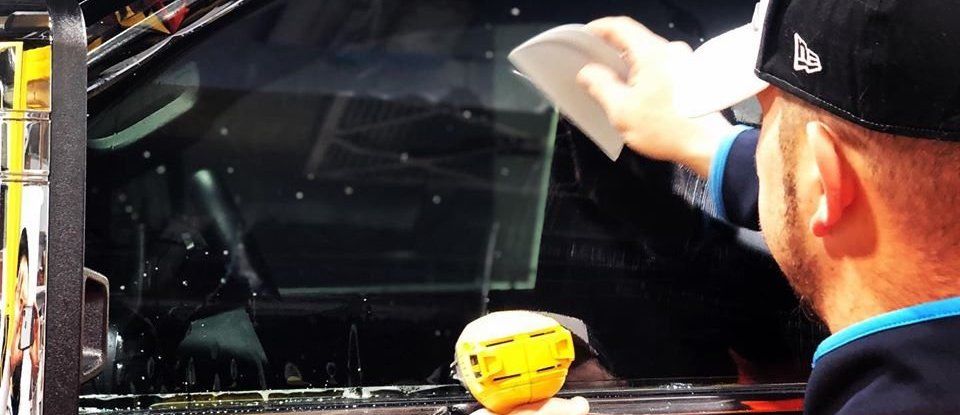 Rolling windows down: We recommend that you leave your windows up for 48 hours (2 days) after they are tinted. This will allow the film time to adhere to the glass so it will not peel when it is finally rolled down.

Drying time: For the first few days after your windows are tinted they will be cloudy, hazy, and you may see little water pockets forming in the tint. This is normal! When windows are tinted, the squeegee can only remove a certain amount of the water from between the film, and the glass. As the film dries, the remaining water will form little pockets. These will simply evaporate and go away by themselves. The amount of time before your new tint will be totally dry is determined by the amount of sunlight it gets. If it's cloudy and overcast outside, it will take longer, if it's hot and sunny, then the film dries very quickly.

Cleaning: After your windows are tinted, you need to wait a couple of days to clean them. Basically, you do not want to risk pulling the tint loose, before it has a chance to dry. Once your vehicle has been tinted the windows will have been lightly wiped down, but will probably need a proper cleaning. A soft paper towel and any non-ammonia cleaner (do not use any blue colored cleaners because they usually have ammonia in them). You can use: Vinegar Windex (Green), or any of the citrus Windex's,. You can use soap and water, vinegar and water, or really any- thing without ammonia or abrasives.

Imperfections: Though we strive for perfection in our installations, due to the nature of the product, some degree of dust contamination and or minor imperfections are present in every window film application, also pre-existing flaws or scratches and metal deposits on the glass are often much more noticeable after the windows are tinted.
After Care Instructions For Recent Clear Bra Application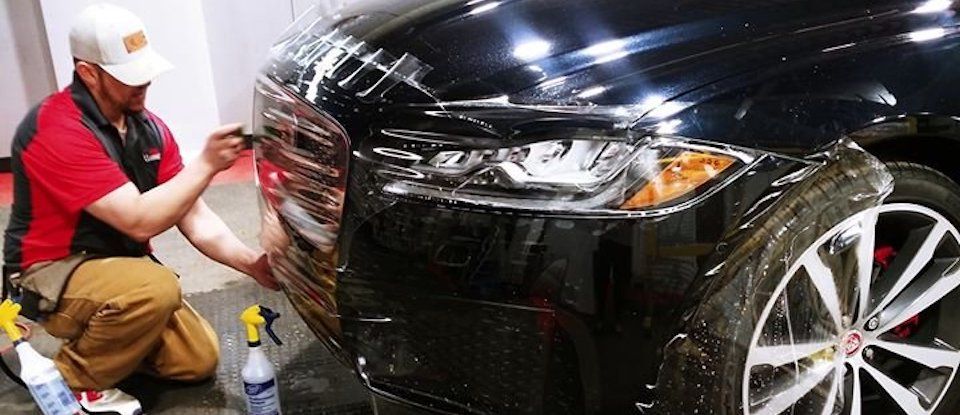 Cleaning: Wait 3 days before cleaning your car gently by hand. Wait at least 2 weeks before using a commercial car wash. The high pressure water used can cause the clear bra to peel around the edges until fully cured.

Curing: All urethane films, will take at least 4 weeks to fully cure out depending on seasonal temperatures. Warmer weather will speed up this process. During the curing process, you might see small water bubbles, haze or condensation under the film or in a small area that has not settled out with the adhesive cur- ing process. The urethane film cures through a breathing process, the same process as your natural paint surfaces do. The water bubble, haze or condensation will evaporate through the film and cure out over the weeks to come, along with the adhesive bonding process. It can take up to 4 months for all the moisture to evaporate out from under the film.

Cleaning/Protective Products: Do not use any kind of petroleum-based products on the film. No Simple Green, 409 bug and tar removers, or any Degreasers. No products that contain ABRASIVES, or DYES which will cause the film to become dull. We Recommend using 3M Performance Wax. By nature, all paint protection film is porous, this why it's so important to keep the film sealed with 3M Performance Wax. Dirt, dust, and other air born impurities left on unsealed film will eventually cause the film to become dull. 3M Performance Wax fills in pours of the film and seals it from contaminants. Use 3M Performance Wax at least every 3-6 months, depending on the film. It's recommended that 3M Performance Wax be applied after every car wash. 3M Performance Wax will not harm the vehicle's paint. Use ONLY soap and water to clean the film, and then protect it with 3M Performance Wax.

Hard Water Deposits: ALL Clear Paint Protection film is very susceptible to water spotting. Hard water deposits which are baked on by the sun cannot be removed and are not covered under any warranty.
Please tell your friends and family how much you love your new WINDOW TINT AND/OR clear bra that offers superior paint protection.
OUR SATISFIED CLIENTS SAY IT ALL
Check out the testimonials from our happy customers below

THEY REALLY SEEM TO CARE ABOUT THEIR CUSTOMERS
I've had these guys tint 2 cars so far and they've done a great job on both. They're super cool and professional, and I definitely recommend taking your car here. The price is fair for the market and they really seem to care about their customers.
Stephen C.

Highly Recommended
Chase knows what he's doing. Brought in my Subaru Crosstrek for window tint and came back three days later for my taillights. The taillights on the newer model Crosstreks are tricky. Chase spent a good deal of time on them trying to get them just right, and they look great!!! He honored the quoted price he gave me earlier in the week and a year warranty should the vinyl tear! Highly recommend this place if you're looking to get any kind of auto tint done!
Baker

Moss Penny Is A Master Of His Craft
My windows were faded, the tint was crinkled up and I couldnt even see out my back window. Moss Penny is a master of his craft, my windows look flawless. Will definitely be back with future cars and recommend anyone looking to have their windows done, Moss Penny is the guy you should get in touch with! THANKS AGAIN MOSS!
John M.