POLISH & CERAMIC COATING SERVICES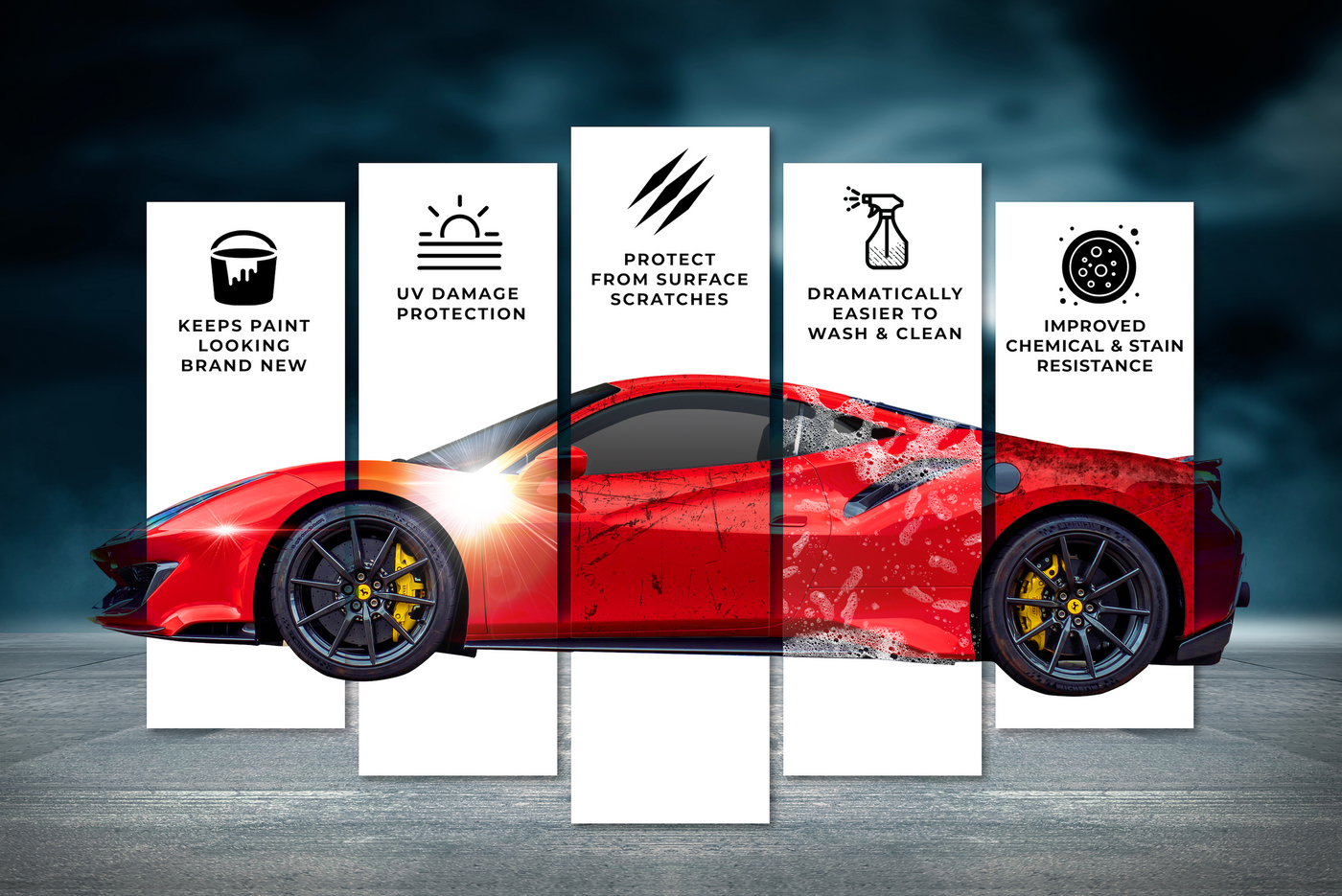 Car Ceramic Coating Professionals
ADVANTAGE OF CERAMIC COATING YOUR VEHICLE
A Graphene Ceramic Coating like the one used by SG is a nano ceramic chemical solution of silicate resin designed to bond to the paint of your vehicle to maintain that new car look for years to come! Having your vehicle ceramic coated will:
Keep Your Paint Looking Brand New
Protect It Against The Intense, Damaging Ultraviolet Rays In Colorado
Protect From Surface Scratches
Make Your Vehicle Dramatically Easier To Clean
Improve The Resistance To Chemical & Other Staining
Learn About Caring For Your Ceramic Coated Vehicle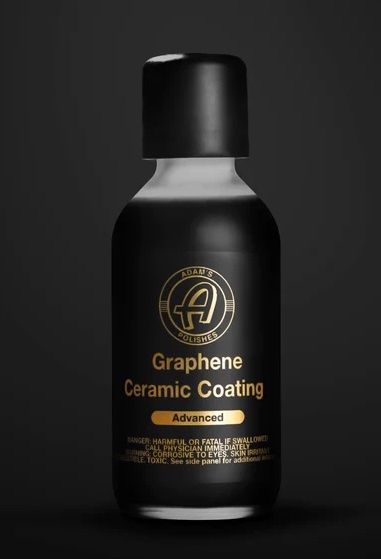 GRAPHENE CERAMIC COATING ADVANCED BY ADAM'S POLISHES
SG proudly offers the most advanced ceramic coating in the industry; Graphene Ceramic Coating Advance by Adam's Polishes. This graphene ceramic coating is state of the art with a 10H Hardness rating and is rated for 9+ years of protection. Specifically, the additional silicate resin in this mixture is what gives this particular product superior to other traditional ceramic coatings.
In addition to the increased resistance to scratching, staining and water spotting, this coating can be applied to any painted surfaces, glass, plastic trim, rubber molding and wheels in one application. This coating is designed to be a whole car protection and improved cleaning treatment!
Adam's also offers a full suite of care products that will keep your ceramic coating fresh and most effective for longer! Adams's Graphene Boost is our preference. It boosts the hydrophobic properties of your coating and ensures that it will do it's job as long as possible!
Ceramic coating GOES PERFECTLY WITH PAINT PROTECTION FILM
Paint protection film, or clear bra is perfect for protecting the vulnerable areas of your vehicle from rock chips and other impact damage. Ceramic coating is perfect for protecting the rest of your vehicle from UV damage, surface scratches and stains (clear bra also has the same protections). Plus, by ceramic coating the whole car, including the paint protection film, you will get that brand new car paint look for years to come.
Select a clear bra package & ceramic coating service for the very best protection for your vehicle!
When doing a combination of paint protection film and ceramic coatings on your car, we will begin by polishing or paint correcting the whole vehicle (your choice). From there, we will install the film package and finish by ceramic coating the whole vehicle including over the top of the clear bra!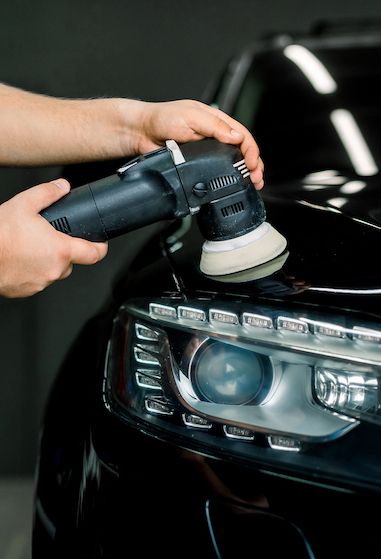 Polishing vs. Full Paint Correction
SG Window Tint's ceramic coating services comes with either a simple polish of your paint or a full paint correction service.
POLISHING
A polish of your vehicle's paint entails running a fine polishing pad over the paint. While polishing can help with some light surface scratch or stain removal, the true goal of the polish is to restore the shine to the vehicle's paint. This will improve the overall look of the paint but there will still be a certain amount of blemishes depending on the condition of the paint before polishing.
Full Paint Correction
A full paint correction of your vehicles paint includes a 2 or 3 stage buffing/polishing process to remove swirls, surface scratches, stains and other imperfections while also restoring the shine. While no paint job is ever perfect, even after correction, this will get rid of a majority of significant imperfections and have your vehicle looking the best it ever has!
OUR SATISFIED CLIENTS SAY IT ALL
Check out the testimonials from our happy customers below

THANK YOU SG WINDOW TINT!
Their service was Great! I recently had my BMW get full ceramic tint on all the windows and it turned out great. Alana was great at setting things up to get situated. She needs a raise. But they have my business from now on and I couldn't be happy. Thank you SG Window tint!
M. Hatfield

Great Business And People
Chase was extremely customer service oriented. I'm very impressing with the pricing and service. The appointments are super easy to make and you'll receive text reminders and the ability to reschedule with ease. Great business and people! Everyone from phone to in-person contact was exceptional.
Irene J.

VERY ACCOMODATING
I've gotten the windows tinted on both of my cars here. 15% tint is perfect 😎 Easy to schedule, very accommodating when needing to reschedule. Would recommend.
J. DelaTerre