Exception Home Window Tinting In Denver & Surrounding Areas
YOUR #1 CHOICE FOR RESIDENTIAL WINDOW FILM IN COLORADO

Lessen Annoying Glare With Solar Window Tint
White light, better known as glare, can make areas of your home uninhabitable at various times of the day. Denver window tint can significantly reduce this annoying glare, allowing you to watch your TV, see your computer screen or simply eat at the Kitchen Island. Solar window tint allows you to enjoy the natural light and views of your windows MORE by reducing the annoying glare that causes you to pull your blinds/shades & darken your home.
Glare Protection Window Tint Applications
Homes with large East, West or South exposures.
Residences with limited tree or overhang protection.
A home with a television or computer screen facing large, unprotected windows.
Any home with a high traffic living areas facing unprotected window exposures.
What Will Glare Protection Window Tint Do For Me?
Enjoy your windows & view without annoying glare.
Limit the time that you will need to close your blinds/shades.
Utilize televisions and computer screens with less glare.
Have greater comfort in living spaces throughout the day by not being subjected to annoying white light.
SG Window Tint's Residential Window Tinting Products
Madico SunScape – High quality, high value film with top notch scratch resistance.
Vista Window Film – A premium window tinting brand specializing in light heat control films.
V-KOOL – Industry leading technology product in high heat rejection while being almost entirely clear.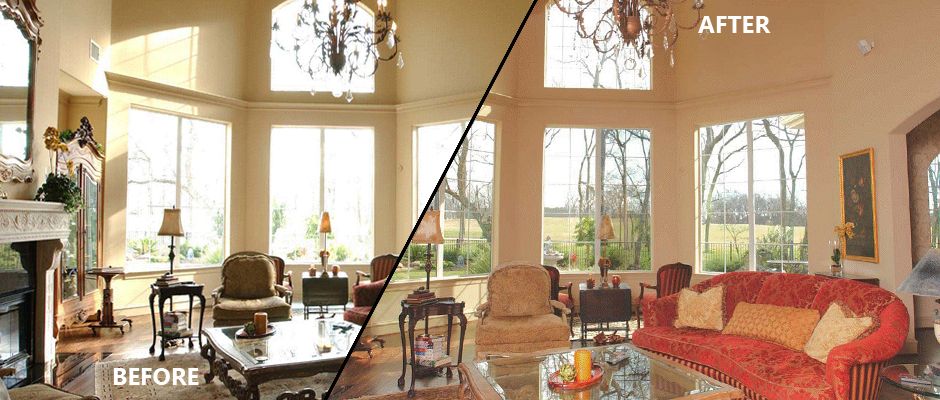 OUR SATISFIED CLIENTS SAY IT ALL
Check out the testimonials from our happy customers below

wonderful experience
Working with SunGlo has been the best! Highly recommended for a wonderful experience. Thanks to everyone at SunGlo for such great service!
Flo Life

greatest of service
All the team members of SunGlo not only give you the greatest of service but they will work with you and provide a fair price. I got full window tinting service from this professionals of Fort Collins. There I got huge discount on tinting, it was really nice experience for me.
Ruben J.

Immediately effective
Great product, immediately effective, service and workmanship were amazing! Plan to add additional windows later this year.
Jeannie K.