PREMIUM SECURITY WINDOW FILM Installation SERVICE
SG WINDOW TINT IS A 'SAFETY SHIELD PREMIER PARTNER' SECURITY FILM SPECIALIST
SECURITY WINDOW FILM DENVER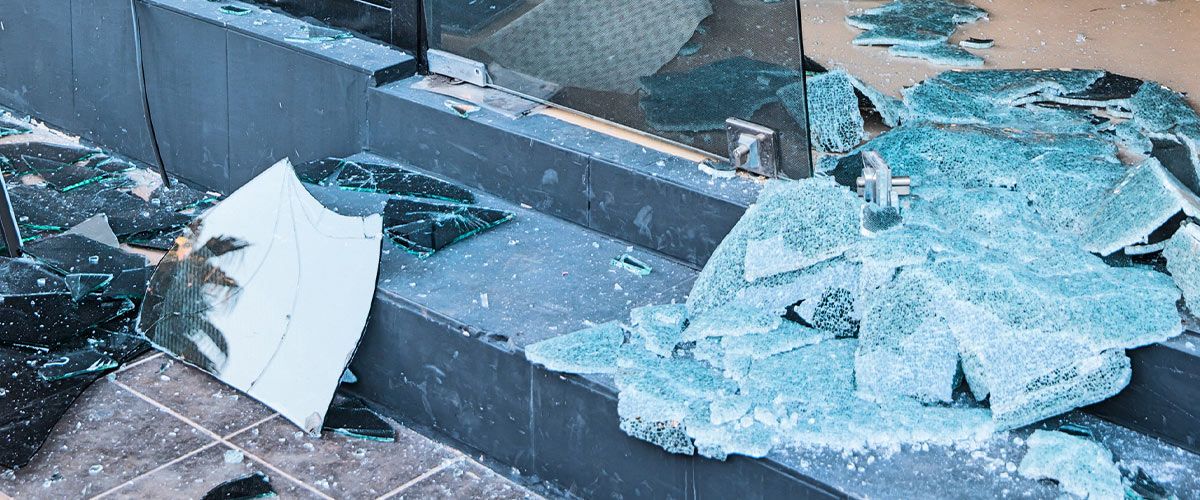 SECURITY WINDOW FILM DENVER DEMONSTRATIONS
With Security Window Film Denver & Wet Glaze Anchoring System:
SECURITY WINDOW FILM DETAILS
Security window film Denver is a thick, clear polyester layer that is applied to the inside or outside of current windows to increase the structural integrity of those windows. Functionally, security film works by holding the glass together even after it is shattered. By doing this, potential intruders are forced to pierce the film or break out the entire pane to gain entry. Working as a deterrent, security window film Denver is effective in slowing down or challenging would-be intruders.
Security film adheres glass together, preventing glass shards from flying through the air when extreme force is applied to the protected window. With greater thickness, it creates a safer environment during: intrusions, natural disasters, bomb blasts, & accidental damage.
The September 11th terrorist attack revealed vulnerability & need for glass safety in Government & commercial buildings. After this horrific attack, Congress spent $5 billion on the installation of security window film in the U.S. Capitol, the Supreme Court, and the White House. In events like the Oklahoma City Bombing, Security Window Film could have saved lives by reducing the amount of projectile glass shards.
APPLICATIONS FOR SECURITY WINDOW FILM
Businesses, Government buildings & schools that have vulnerable, areas lacking window security.
Schools & Government buildings that could be targets for dangerous intruders.
Businesses interested in deterring theft.
WHAT DOES IT MEAN FOR ME?
Slows intruders forcing them to take time & make noise to gain entry.
Increase building security without changing the appearance.
Potential substitute for bars on windows.
Increase the safety of your CURRENT windows.
SG WINDOW TINT SECURITY WINDOW FILM DENVER PRODUCTS
Madico SafetyShield – Premium, government rated anti-intrusion & bomb blast security films available to only a select set of elite security window film companies in the world. SG Window Tint is a SafetyShield Premium Partner.
Madico CL – Quality, American made security window film products ranging from 4 to 14 mils thick.
Madico CL Blister Free – A unique product that allows the application of security window film to Plexi-Glass without the long-term damage that is seen when using standard films.
Other Security Film Resources:
OUR SATISFIED CLIENTS SAY IT ALL
Check out the testimonials from our happy customers below

I am Very Pleased
I am very pleased with Sun-Glo and their expertise and guarantees. I would use them again.
Shirley R.

highly recommended
Working with SunGlo has been the best! Highly recommended for a wonderful experience. Thanks to everyone at SunGlo for such great service!
Flo Life

Our offices are much cooler now
We used these guys for Commercial window tinting at my office Denver. They did a good job. Our offices are much cooler now!
Ida G.