The Best Home Window Tinting In Denver & Surrounding Areas
SG WINDOW TINT IS A FULL SERVICE HOME WINDOW TINT INSTALLATION SERVICE

Decorative Window Film For Your Home
Decorative window film is a versatile decorative & view control technology. It is common that decorative or frosted glass is added to homes for privacy & ambiance. Decorative film & frosted glass window film offer a comparable effect and look at a fraction of the cost of replacing the glass with decorative glass. Decorative window film is the highest value & most appealing long-term solution to problem areas such as bathroom windows or front-door sidelites.
Decorative Film Applications
Bathrooms with windows that threaten the privacy of the home.
Front door sidelites that allow any passerby to see inside the entry way of your home.
Areas needing creative window designs & decorations.
Areas of extreme glare.
What does it mean for me?
Add frosted or decorative glass without tremendous cost.
Control inward visibility.
Solve window privacy & glare issues in concentrated areas.
Creative looks & designs.
Replace the need for blinds in areas where privacy is desired.
SG Window Tint's Decorative Window Film Products
Llumar Decorative Window Films – A high quality line of many of the most popular decorative window films in the industry designed and manufactured by Eastman.

Solyx – SG Window Tint is a distributor of the Solyx; a highly diverse line of specialty decorative window film products.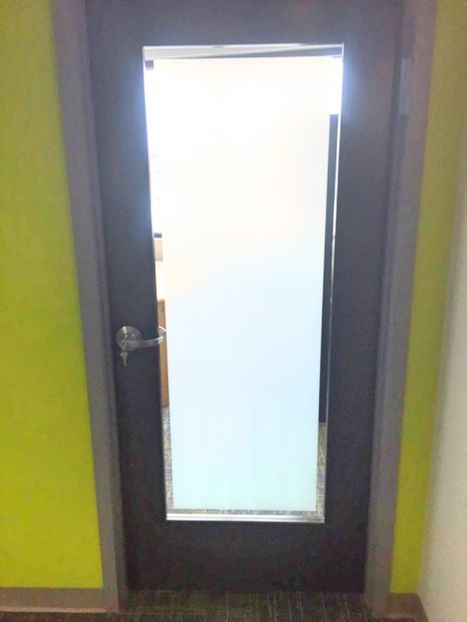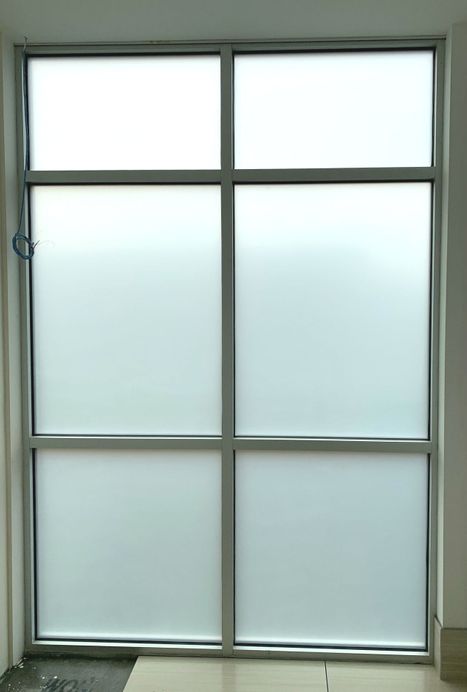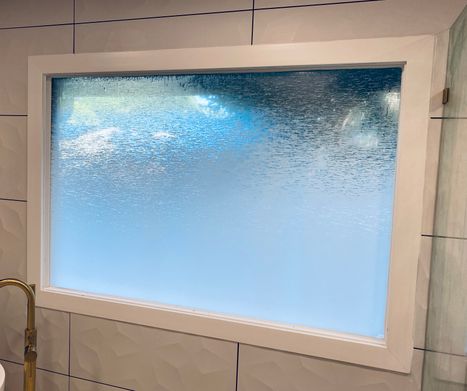 OUR SATISFIED CLIENTS SAY IT ALL
Check out the testimonials from our happy customers below

Thank you Anthony
A special Thank You to Anthony Ibarra for the installation of your window films in my home. The product is excellent and I love how effective it is.
More than that, I appreciated having Anthony in my home and his expertise was above and beyond. No product is good without an expert installer. He was conscious of every detail and everything was done with excellence. He was very pleasant and I would recommend him as the best for your job.
Thank you, Anthony, for making this an enjoyable experience and know that I am 100% satisfied.
Kim S.

High Quality
I called a lot of companies to get window film quotes. We were looking to just frost our front door, but decided to tint our upstairs sunroom windows, since our frosting wouldn't meet the minimum and we'd just be paying extra to meet the minimum. SunGlo had the best prices of all the companies I called. I worked with Billy on the quote and product choices. He was super responsive and helpful. He dropped off samples for us and then stopped by to explain the differences between samples.
The work that was performed was high quality. No wrinkles in the film or any mistakes whatsoever. The frosting treatment on our door looks very high end and the tinting in our sunroom drastically impacted the temperature of the room (in a good way!). The top floor sunroom is much cooler now without impacting our nice views! I wouldn't hesitate to recommend SunGlo Window Films!
Sara C.

Can't Be Beat!
I just purchased a beautiful grand piano which is in front of two living room windows. I was interested in buying window film to reduce the amount of UV, and solar heat to protect the piano from fading and sun damage.
Billy is absolutely amazing. He has an in-depth knowledge of window film, The technology, and the different types. He was very patient and explained everything to me. Sunglo sells a wide range of products and Billy recommended the best film for my application. Their pricing was very reasonable as well.
We ultimately decided to purchase new windows, so we didn't need window film. Although I did sign the estimate and was liable for a cancellation fee, the Sunglo team worked with me on a reduced fee. If I you're in the market for window film, I highly recommend using Sunglo. At the end of the day, most of the companies offer the same product lines (Llumar, 3M, etc.). The big difference is the level of service you'll receive from the company. When it comes to the Sunglo can't be beat!
Tony W.