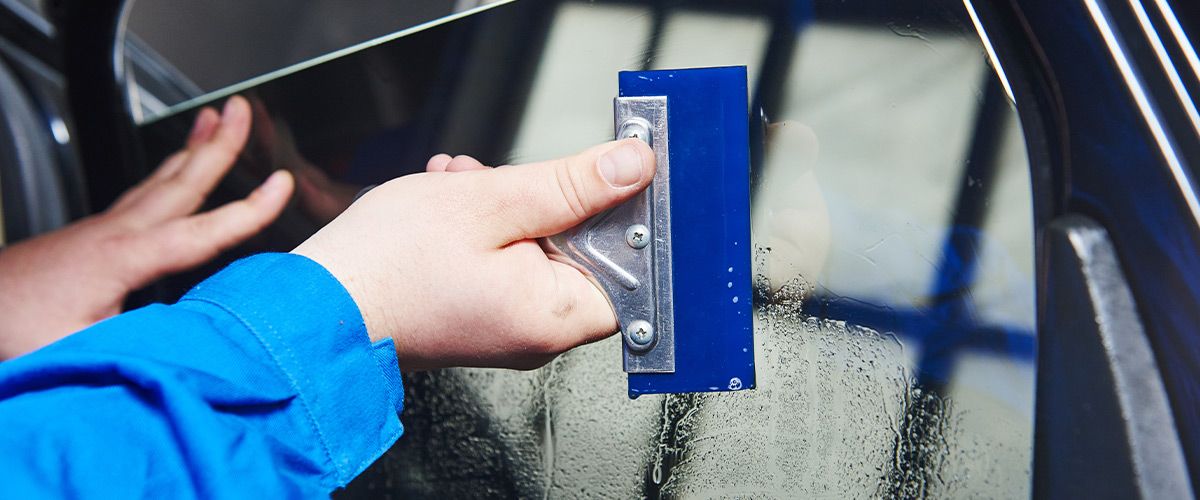 We pride ourselves on lifetime warrantied WINDOW TINT
SG Window Tint uses predominately window tinting materials that are made here in the United States. Our primary source for window tinting products is Llumar Window Film (an Eastman Chemical brand). Llumar is an American owned and operated company that specializes in high-quality window tint production. SG Window Tint (formerly SunGlo Window Films) has been working with Llumar for years. We believe they are simply the best in the industry.
All automotive window tinting products offered by SG Window Tint come with a Lifetime Warranty!
TIER ONE | Died Film
SG Window Tint's Tier One products are design to look amazing and provide excellent privacy. Along with these benefits, you will also receive comprehensive UV protection, saving your interior from fading and your occupants from skin damage. Tier One products DO NOT provide a substantial amount of heat reduction. These products are made by the highly respected American manufacture. We experience long-lasting, stable performance from these materials.
Material Type: Died Material
Warranty: Lifetime
Cost: Affordable
Why Buy Tier One: If you are more concerned with the cosmetics or privacy characteristics of film and not interested in reducing the amount of heat in your vehicle.
TIER TWO | High Performance Metalized Film
The name of our Tier Two product says it all: the "HP" stands for High Performance. HP products are design to provide tremendous heat reduction and cooling. Our High Performance line will reject 40% to 55% (depending on the darkness of the tint) of the total solar energy coming through your car windows. Your vehicle will be much more comfortable if you apply HP Metalized tint to your windows. Plus, you still get a fantastic look, valuable privacy and protection from Ultra Violet damage. Finally, Tier Two is still a very affordable product presenting the best performance for your dollar in our lineup.
Material Type: High Performance Metalized Material
Warranty: Lifetime
Cost: Moderate
Why Buy Tier Two: If you want it all (heat reduction, look, privacy & UV protection) but do not want to break the bank.
TIER THREE | CERAMIC Film
Premium ceramic window tint is our Tier Three product. Ceramic car window tinting material has great looks and delivers premium quality performance. Ceramic window tinting will reject 43% to 60% (depending on the darkness of the tint) of the total solar energy coming through your car windows. Our ceramic material is offered in a wide range of darknesses from 5% to 50%. A significant advantage of Ceramic is the excellent performance at all darkness levels. Beyond this across the board performance, ceramic tint is simply gorgeous on your car. You will love the look. Tier Three tint is reasonably priced while delivering great heat rejection, amazing looks and absolute UV protection.
Material Type: Nano Ceramic Material
Warranty: Lifetime
Cost: Moderate
Why Buy Tier Three: Outstanding performance and premium look on your windows. Ceramic delivers great performance without metal material in the film.
TIER FOUR | IR Film
The exceptional Premium IR Tint is our Tier Four product. IR window tint is designed for the highest level of heat reduction while giving you a premium look. Our IR product line will reject 49% to 63% (depending on the darkness of the tint) of the total solar energy streaming through your car windows. With IR tint, you can select from a wide range of darkness while still achieving this high level of heat reduction. This line ranges from a dark 10% tint all to way to a very light 70% while still achieving high IR rejection performance. Additionally, with IR you still receive the important protection from Ultra Violet damage.
Material Type: IR Ceramic Material
Warranty: Lifetime
Cost: Up Scale
Why Buy Tier Four: If you want the highest heat reduction and best looking film in the industry. This tint is the best money can buy.
PLEASE COME TO OUR SHOWROOM FOR SAMPLES AND HEAT DEMONSTRATIONS OF EACH OF OUR PRODUCT LINES!
OUR SATISFIED CLIENTS SAY IT ALL
Check out the testimonials from our happy customers below

REED KNOCKED IT OUT OF THE PARK
Reed knocked it out of the park on my BMW coupe. Really friendly and fair priced. I will be having him do my work trucks as well! Regards Tim – Renegade Roofing & Exteriors
T. Little

I'M EXTREMELY HAPPY
I'm extremely happy with the work y'all did & with the time it took. My tint settled nicely on my accord. Dude who did my car explained everything and made sure I was satisfied.
Miss Tally

Moss Penny Is A Master Of His Craft
My windows were faded, the tint was crinkled up and I couldnt even see out my back window. Moss Penny is a master of his craft, my windows look flawless. Will definitely be back with future cars and recommend anyone looking to have their windows done, Moss Penny is the guy you should get in touch with! THANKS AGAIN MOSS!
John M.