Anti-Graffiti Window Film
PREMIUM COMMERCIAL WINDOW TINTING SERVICE
ANTI-GRAFFITI WINDOW FILM INSTALLATION SERVING DENVER, FORT COLLINS, BOULDER, COLORADO SPRINGS AND ALL SURROUNDING AREAS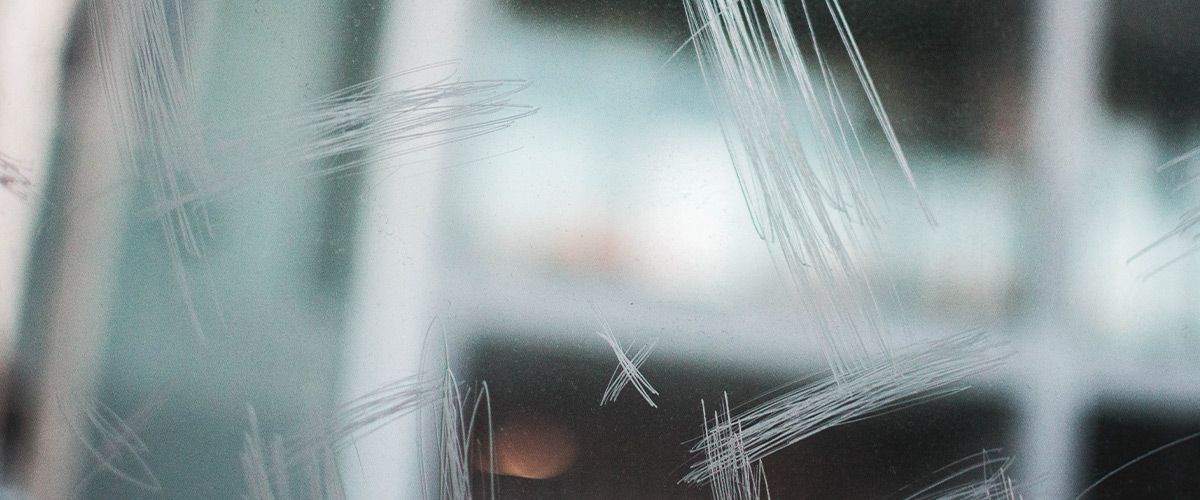 BATTLING WINDOW GRAFFITI
Window graffiti is expensive, time consuming & disruptive. Isn't it easier to peel of a piece of film rather than replace the whole window pane? Anti-graffiti window film offers a solution for those subjected to window graffiti. When a filmed window gets spray-painted, the vandalism can be cleaned off with water. When scratched, the film can be removed along with the markings. Anti-graffiti window film can be utilized in public transportation vehicles, on gas station mirrors, or at any other location often targeted by vandalism.
APPLICATIONS FOR ANTI-GRAFFITI WINDOW FILM
Building susceptible to physical or chemical window graffiti.
Public transportation vehicle windows.
Mirrors in bathrooms that are often damaged.
Plexiglas windows that are exposed to window vandalism.
WHAT DOES IT MEAN FOR ME?
The option to replace an inexpensive piece of film instead of replacing an expensive piece of glass or Plexiglas.
Keeping the windows & mirrors of your property unmarked.
Avoid replacing expensive vehicle windows in buses or trains.
Protect the windows CURRENTLY in your building from graffiti.
SG WINDOW TINT ANTI-GRAFFITI PRODUCTS
Madico Graffiti Free – Quality, American made anti-graffiti window film products ranging from 4 to 14 mils thick.
Madico CL Blister Free – A unique product that allows the application of anti-graffiti film to Plexi-Glass without the long-term damage that is seen when using standard films.
OUR SATISFIED CLIENTS SAY IT ALL
Check out the testimonials from our happy customers below

our offices are much cooler now
We used these guys for Commercial window tinting at my office Denver. They did a good job. Our offices are much cooler now!
Ida G.

they are great to work with
I found SunGlo Window Films at the Denver Home & Garden Show. They came out and applied Denver window tint to my home windows to reduce heat and sun damage. Their service was affordable and they were great to work with.
Jiya J.

the best window tinting service in denver
The best window tinting service in Denver! We have used SunGlo window films twice. They have been amazing both times. Our Denver windows look fantastic.
Katherin H.