PREMIUM COMMERCIAL & HOME WINDOW TINTING FROM SUNSCAPE
SUNSCAPE IS MADICO'S PREMIUM SOLAR WINDOW TINTING LINE OFFERED BY SG WINDOW TINT
Sunscape window film in denver, Fort Collins, Boulder and Colorado springs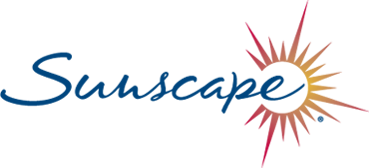 SunGlo Window Films is a Proud Member of  Madico's Exclusive Sunscape Program
Madico Window Films offers a premium dealer program known as Sunscape. The Sunscape program is comprised of only the best Madico representatives offering Madico's most exceptional solar window film products. Participants in this program have exclusive access to the six best solar films that Madico has to offer.
SG Window Tint is one of four Sunscape dealers in Denver, and the only one in Fort Collins, Boulder and Colorado Springs.
The Sunscape product line is made up of some of the very best metalized films in the industry. With stunning optical clarity, excellent performance & great value, these products are sure to WOW you! Sunscape metalized product lines include:
Designer Grey (Blue Grey)
Duralite (True Grey)
Softlite (Bronze)
Starlite
Purelite
Beyond metalized films, Madico's Sunscape dealers also have the privilege of offering the Advanced Ceramic line. Made from ceramic materials (versus the metals of typical window film) Advanced Ceramic films offer excellent solar heat rejection with very little change to the appearance of the window. Advanced Ceramic films are know for low levels of reflectivity, perfect for store fronts & homes with stunning views!
See All Sunscape Product Specifications
A highly celebrated benefit of choosing a Sunscape product is that it will carry an upgraded warranty that totals five years versus the two year warranty carried by standard Madico products. This warranty is also extendable at the time of installation.
Interested in the best window film Madico has to offer?
OUR SATISFIED CLIENTS SAY IT ALL
Check out the testimonials from our happy customers below

REED KNOCKED IT OUT OF THE PARK
Reed knocked it out of the park on my BMW coupe. Really friendly and fair priced. I will be having him do my work trucks as well! Regards Tim – Renegade Roofing & Exteriors
T. Little

I'M EXTREMELY HAPPY
I'm extremely happy with the work y'all did & with the time it took. My tint settled nicely on my accord. Dude who did my car explained everything and made sure I was satisfied.
Miss Tally

THESE GUYS ARE AMAZING
These guys are amazing! Christian and Reed were extremely knowledgeable and did an excellent job on my vehicle. I was also surprised at how efficient they were, they finished my car quickly with high end quality as well. I would highly recommend these guys!
H. Meek