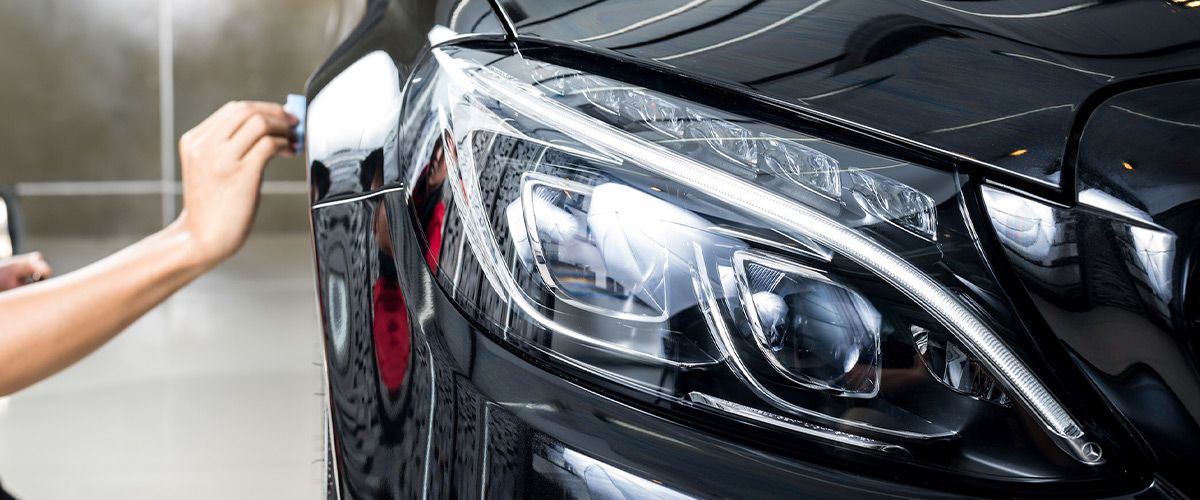 SUPERIOR QUALITY DENVER CLEAR BRA PRODUCTS
SG Window Tint is a professional Fort Collins, Boulder and Denver clear bra shop. We pride ourselves on the quality of the clear bra products that we offer & the skills of our talented and experienced installers. To go along with our skilled installers we offer superior quality clear bra (or paint protection film) products.
The Standard Of Quality Paint Protection Films | LLUMAR PLATINUM
SG Window Tint's primary clear bra material is the spectacular Llumar Platinum paint protection film. Llumar Platinum is the premier paint protection material in the industry. With improved hydrophobic performance, a self-healing surface and a TEN-YEAR WARRANTY, it is the ultimate defense for your paint!
Llumar Platinum clear bra is an American Made product with durability that matches 3M and much improved clarity. In addition to the improved clarity, it offers industry leading self-healing properties that keep the film looking great for years. When heat is applied to the paint protection film layer, surface scratches disappear! Plus, the improved hydrophobic layer on the Platinum series not only protects your paint from salt and chemicals, but also keeps this area of your vehicle cleaner longer (similar to the performance of a Ceramic Coating).
The superior product that you get from Llumar over the standard 3M film is well worth a 20% cost increase. However, we NO LONGER CHARGE for the upgrade to Llumar clear bra application! We believe that Llumar Platinum is a superior paint protection film that everyone should enjoy.
Manufacturer: Llumar
Price: Moderate
Why Buy Llumar Platinum: The beautiful clarity & excellent durability of Llumar paint protection film is the best in the industry. One of our favorite parts of this product is that it offers an excellent self-healing property that heals surface scratches anytime heat is applied to the film. This is a premium clear bra material that is worthy of any vehicle. Plus, Llumar Platinum comes with a 10 YEAR WARRANTY where most competitive materials only come with a 5 year warranty.
COME TO OUR SHOWROOM TO SEE A CAR HOOD DEMONSTRATING OUR DENVER CLEAR BRA PRODUCT OPTIONS
OUR SATISFIED CLIENTS SAY IT ALL
Check out the testimonials from our happy customers below

REED KNOCKED IT OUT OF THE PARK
Reed knocked it out of the park on my BMW coupe. Really friendly and fair priced. I will be having him do my work trucks as well! Regards Tim – Renegade Roofing & Exteriors
T. Little

Great Personal Attention
Great personal attention to detail, professional attitude, great job done on my SUV. Called me when done, got me in early when a spot became available.
Patrick H.

THESE GUYS ARE AMAZING
These guys are amazing! Christian and Reed were extremely knowledgeable and did an excellent job on my vehicle. I was also surprised at how efficient they were, they finished my car quickly with high end quality as well. I would highly recommend these guys!
H. Meek