Tint & Clear Bra Packages
Our best deal: clear bra and window tint installed at the same time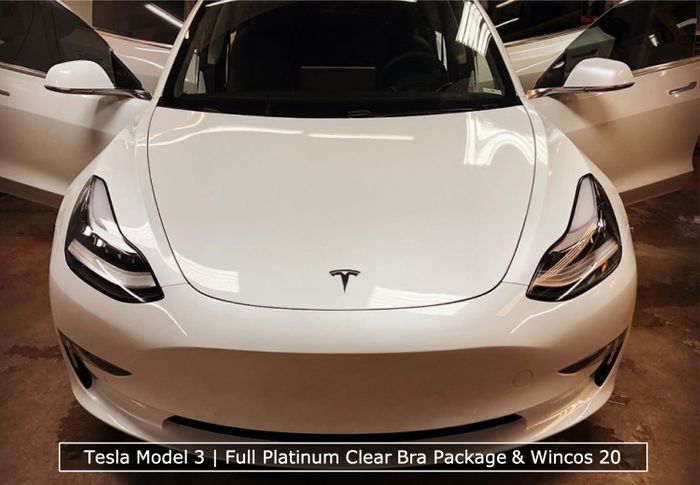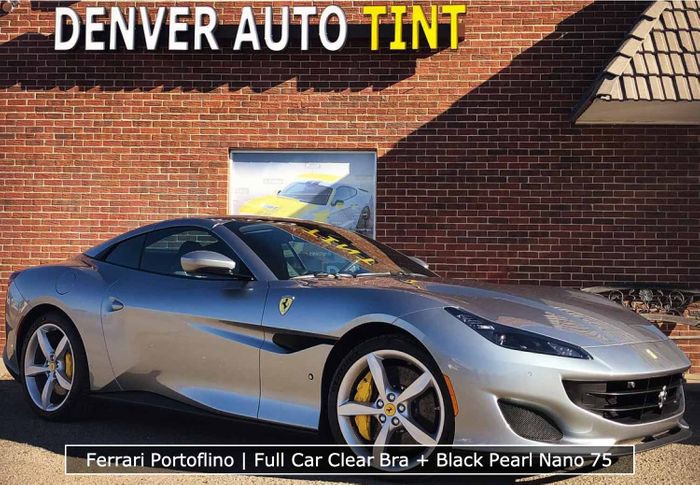 clear bra and window tint package savings
Build a custom package of car window tint & clear bra to receive:
10% OFF the entire ticket.
COMPLIMENTARY windshield eyebrow tint ($45 value).
This offer is good on any combination of window tinting & clear bra that includes a hood & fender clear bra application when applied at the same appointment. Tint and clear bra packages are available on 2006 and newer model year vehicles only.
Why just get window tinting or clear bra when you can SAVE if you get BOTH???
Our customers are happiest when choosing both the look & heat reduction of window tinting and the paint protection of clear bra. We are making it easier than ever to choose a car tinting & clear bra package! Not only will you SAVE 10% on the entire ticket but, you also get a windshield eyebrow tint FREE OF CHARGE.
Learn more about our Denver Clear Bra and Car Window Tinting services.
We do not pre-build window tinting & clear bra packages because there are so many different possibilities and combinations. Instead, we will custom build a package for you! You will save 10% on any combination of window tinting & clear bra (it must include a hood and fender clear bra application). For example, if you selected a Tier 3 tint on a four door car ($389) and a 18" hood & fender clear bra ($295), your total ticket would normally be $684. With your discount, you will get these services for $616.
The Llumar clear bra product used for this package is an American Made paint protection film that has a much higher clarity than the standard 3M clear bra. Plus, this film is SELF HEALING, keeping it looking good for years to come! It is an excellent product from a reputable manufacture!
Finally, you will also receive a windshield eyebrow tint ($50) FREE OF CHARGE. An 'eyebrow' of window tint is a ~6" strip of darker tint across the top of the windshield. Not only will the eyebrow look beautiful on your vehicle, but it can also help with dangerous glare.
In this example, you will pay $616 for services that would normally sell for $734!
Clear Bra & Window Tinting Packages have NEVER been easier or more affordable.
OUR SATISFIED CLIENTS SAY IT ALL
Check out the testimonials from our happy customers below


lifetime warranty a huge plus
Had my fronts tinted to match the rears. Appreciated them walking me through every film option and finding the best shade % to match. Few weeks later, everything is still perfect. Follow the care instructions and you're set. Lifetime warranty a huge plus for those of us who plan to run our trucks into the ground.
Michael M.

everything from start to finish was very professional
I was looking to have my two front windows tinted to match the back windows and Denver Auto Tint did an excellent job! Everything from start to finish was very professional and the finished product on the vehicle was spot on. I would definitely recommend their services and will be using them again in the future.
Chris H.