Audi Clear Bra and Window Tinting
Tint and Clear Bra For Your Audi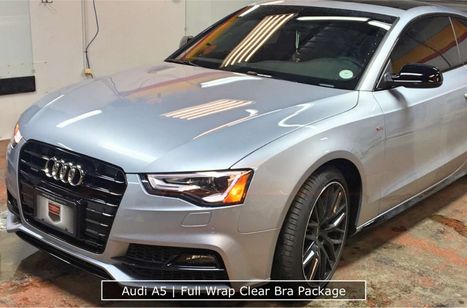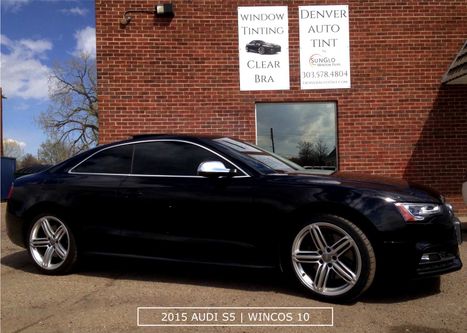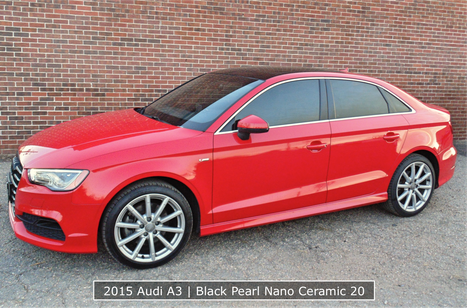 SG Window Tint | (303) 578-4804
SG Window Tint LOVES working with Audis. We are proud to specialize in working with these beautiful Colorado vehicles. Our team has been working with Audi vehicles for many many years & is proud of the experience that we have built. Whether we are doing a Full Clear bra package or a basic window tint, we are Boulder, Fort Collins and Denver's Audi window tint & clear bra shop of choice!
Be it a rowdy RS4, luxurious A8, or brand new Q5, we welcome the uniqueness and beauty of each Audi. SG Window Tint offers a variety of Audi clear bra packages that can be mixed & matched to perfectly fit your vehicle. Learn about our clear bra packages here. We also carry an array of window tinting product lines, one of which is sure to ideally meet your needs! Learn about our window tinting products here.
SG Window Tint offers only the best American Made Audi window tint & clear bra products available in the industry. All of our window tinting products carry a Lifetime warranty. Each of our Audi clear bra products comes with a 10 year warranty. We are eager to help you tint & protect your beautiful Audi.
Call Now For Your An Audi Price Quote: (303) 578-4804
Fort Collins, Boulder and Denver's Audi Window Tint & Clear Bra Specialists